0
(
0 votes, average: 0.00 out of 5
)
You need to be a registered member to rate this.
Loading...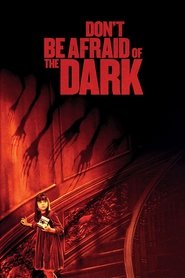 Don't Be Afraid of the Dark 2010
A family is living in a house and unaware of a species of creature is living in the basement of their home. But by mistake a young girl of the family release the bloodthirsty creatures who become dangerous for their life.
Genre: Fantasy, Hindi Dubbed, Hollywood, Horror, Thriller
Director: Troy Nixey
Actors: Alan Dale, Bailee Madison, Eddie Ritchard, Emelia Burns, Guy Pearce, Jack Thompson, Katie Holmes, Nicholas Bell
Duration: 99 min
Quality: BluRay - Hindi
Release: 2010